Many cases exist in which one incidence of negligence by a company can lead to harm befalling large groups of people. While filing a regular lawsuit is a great way to obtain compensation for the losses you incurred due to a company's negligence, class action lawsuits allow victims to show strength in numbers. Sometimes, claimants may not have the ability to file a claim on their own. This is when a class action lawsuit becomes vastly beneficial. However, filing any kind of claim has its risks and benefits. In this blog, the class action lawyers at Reich & Binstock outline the pros and cons of joining a class action lawsuit.
At Reich & Binstock, we have seen and litigated our fair share of class action suits. When companies and large corporations exhibit negligence, this negligence can affect more than a few people. In some cases, hundreds or thousands of victims may come forward with similar issues all because of one mistake or cover-up. The Houston personal injury attorneys at Reich & Binstock are here to represent class action plaintiffs and help them seek justice for the negligence of large corporations. To schedule your free consultation with us, please call our office at 713-622-7271 today.
What Is a Class Action Lawsuit?
What exactly is the difference between a class action suit and an individual lawsuit? According to the Legal Information Institute, class action lawsuits are civil lawsuits that a law firm or law firms file on behalf of groups of people or businesses that have suffered similar losses or injuries as a result of the actions of the defendant. At least one entity must act as a class representative of all the plaintiffs, but it is common to have multiple class representatives. The issue that is being disputed is common to each of the class members, meaning they have all suffered similar or the same damages.
Depending on the jurisdiction, class action lawsuits may be brought in either state court or federal court.
How Does a Class Action Lawsuit Work?
First, we'll cover some of the most important terms to understand in a class action suit.
Lead plaintiffs and named plaintiffs: These are the individuals filing the claim. If one person or multiple people are chosen to represent the other plaintiffs, their names will appear on the court case documents.
Class members: The lead plaintiffs are the ones who actually file the class action lawsuit. However, the hundreds or possibly thousands of potential plaintiffs who are involved in the case are called the class members. A class member will be covered by a class action settlement should one occur.
Defendant: This is the individual, company, or corporation being sued by the entire class in the case. The defendants' actions have caused similar injuries to all class members in a class action claim.
In some cases, individual class members may not know of their own involvement in a class action lawsuit until they receive a notice in the mail. Those who receive these notices may opt to join the class action in order to avoid the expensive litigation costs associated with individual lawsuits.
How Many Plaintiffs Are Required to Start a Class Action?
Technically, there is no minimum number of people required to begin a class action case. However, one of the most important steps in class action suits is to receive a class action certification from the courts. With too few class members, the courts may hesitate to certify the legal claim. The higher the number of class members, the more likely a class action is to be certified by the courts. After all, if hundreds of people come forward with evidence of the same complaint, this gives the case inherent merit.
Additionally, the larger the number of potential class members, the more likely a large company or corporation is to respond to legal action. Companies may feel comfortable with ignoring one or two small, individual lawsuits. However, a class action lawsuit with dozens or even hundreds of class members will be difficult to ignore or sweep under the rug.
How to Start a Class Action Lawsuit
It's important to understand that class action lawsuits can be initiated by either an individual class member or by a group of individual class members. The first step is to have a class action lawyer investigate the facts of the case. They will be able to determine whether or not a class action case has any merit. If so, they will then draft a legal document called a "class action complaint." The complaint outlines the issue in question, explaining how it caused financial harm or injury to the lead plaintiff and the other class members.
It then states that the purpose of the class action lawsuit is to recover financial compensation for the losses and injuries suffered by all of the individual plaintiffs. Once the attorney submits the complaint, a judge will decide whether or not the case may proceed as a legitimate class action claim. Judges will generally look at the following information when making their decision.
The number of plaintiffs affected by the same issue.
Whether or not there are similar legal issues and facts for all class members.
Whether or not the case has adequate representation in the form of an experienced class action attorney.
If the representative plaintiff or plaintiffs will advance the interests of the other class members by advancing their own interests.
What Is the Best Way to File a Class Action Lawsuit?
Before you can file a class action lawsuit, we strongly recommend attending a free initial consultation with an experienced attorney. They should have considerable experience handling class actions on behalf of multiple plaintiffs. With this experience, they can counsel you on whether or not you have a genuine class action claim or if you should pursue a single lawsuit.
These cases can involve extremely complex legal issues. Because of this, you'll need someone with experience to help you prove the four crucial elements of a class action suit.
The factual and legal issues are common to all those involved as plaintiffs.
There are too many people involved to file individual claims or pool their cases individually.
One representative has a claim that is similar to the claims of the other class members.
That representative fairly represents the interests of all class members.
An attorney can also counsel you on legal fees, potential monetary compensation, and other important information.
How to Join a Class Action Lawsuit
Maybe you're looking to join an existing class action rather than start your own. Importantly, most class action cases are called "opt-out lawsuits." This means that every class member is automatically included in the suit unless they opt out, which means they decline to participate. It usually isn't necessary for class members to do anything specific in order to join class action lawsuits. Rather, if their legal rights are affected by the suit, they are included automatically. Most plaintiffs receive a class action notice in the mail informing them of the claim.
In fact, members of most class actions don't get involved with the claim until the final award is determined by the court.
How to Find Out if I'm Part of a Class Action Lawsuit
As a class member, you will likely receive a notice in the mail about your involvement. However, this isn't the only way to see if you're a part of any active class actions. You can also search online class action sites. Some sites allow you to sign up for newsletters that notify readers of new class action lawsuits and settlements. We recommend looking through these sites every so often just in case one of the listed claims involves you. Be sure to carefully read the notices before contacting a lawyer, as they usually list the requirements for "joining" the claim.
What Types of Cases Can Become Class Action Lawsuits?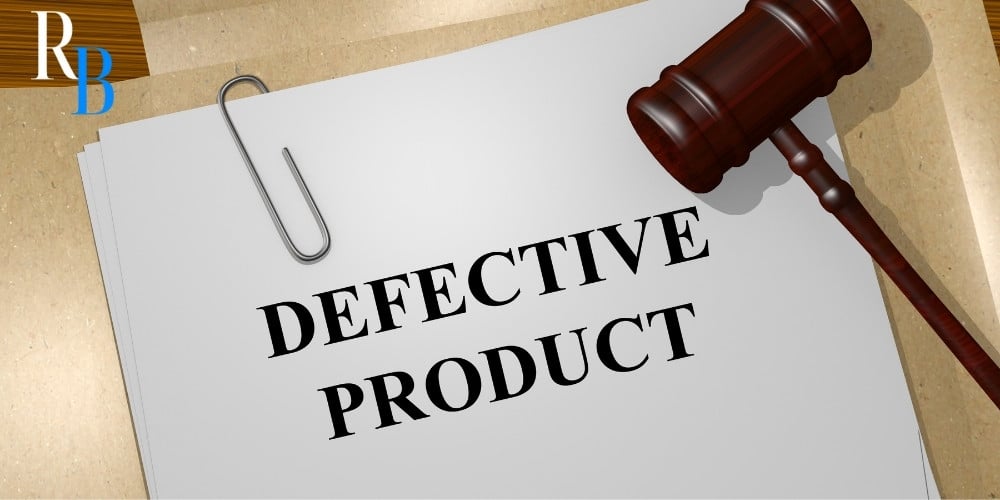 Certain case types are unfortunately common to see in the realm of class action lawsuits. Usually, these lawsuits have both high litigation costs and high compensation amounts. The following practice areas often see class action lawsuits.
Environmental litigation, such as cases involving water contamination or pollution
Financial litigation, such as cases involving securities law or predatory lending
Employment lawsuits, such as cases involving wage and hour laws, discrimination, or other matters
Defective product cases
Defective medical devices
Toxic tort cases
Examples of Class Action Lawsuits
As we stated before, there are a number of case types that develop into class action lawsuits more often than others. Below, we outline specific examples of class action lawsuits that the attorneys at Reich & Binstock currently handle.
Pros and Cons of Joining a Class Action Lawsuit
There are pros and cons to joining class action lawsuits, just as there are pros and cons to filing an individual lawsuit. What matters most is speaking with an attorney to find out which option is better for your individual case. Even if you suffered similar injuries from the same company or corporation, the facts of your case might be unique enough for an individual lawsuit. Below, we outline the pros and cons of joining a class action lawsuit.
Benefits of Joining a Class Action Lawsuit
Lower litigation costs when compared to small claims
Giving victims the opportunity to pursue justice against the defendant
Greater uniformity for the claim as a whole
Higher chance of receiving a payout
More experienced lawyers will handle class actions
Greater efficiency since one judge in one court will determine the outcome
Risks of Joining a Class Action Lawsuit
Compensation may be more limited than for an individual lawsuit.
You may not feel as heard if you are not one of the class representatives.
Progress may be much slower than for a single lawsuit because of the complexity of the case.
You cannot reject a settlement offer to try to get more money if the class representatives agree on the proposed settlement.
Class Action Lawsuit Settlements
Even though the numbers associated with class action settlements are very large, this does not mean that every person will receive a large sum of money for their involvement. Speaking with an attorney can give you a better idea of what you might receive from a successful claim. Class action settlements in recent years have averaged around $56.5 million dollars. The amount that each class member receives depends on a number of factors, including the number of class members.
How Much Do Lead Plaintiffs Get in a Class Action Lawsuit?
Again, this varies on a case-by-case basis. However, lead plaintiffs tend to receive more compensation than other class members. This is because they often take on more responsibilities and put in more work during the case. One of the most important factors when determining the lead plaintiffs' award is their level of involvement in the case. However, not all class action lawsuits offer higher compensation for lead plaintiffs. To get a better understanding of how you may be compensated as a lead plaintiff, we highly recommend speaking with your class action attorney.
How Long Does a Class Action Lawsuit Usually Take?
This varies depending on a number of factors, including case complexity and whether or not the case is appealed. However, the average range is around two to three years. Some of the more straightforward class actions have been resolved in as few as six months, while others can take much longer than three years. Your attorney should be able to give you an estimate of how long your claim might take.
Is It Worth It to Join a Class Action Lawsuit?
This depends on the facts of your individual case. You might benefit from becoming a lead plaintiff in a highly important case that causes policy changes in the future. Or, you might end up as one of many plaintiffs, contributing to the greater uniformity of the claim. Either way, a negligent defendant should take responsibility for their actions and compensate injured victims. Participating in a class action lawsuit can give greater weight to the existing claims and make a favorable settlement more likely. If you feel that it is worth it to join a class action lawsuit, our attorneys will be here to help you.
Contact a Class Action Lawyer Today
At Reich & Binstock, we understand how frustrating it can be to feel like you're left wondering what to do when you get a class action notice in the mail. What should you do now? How are you, as a single plaintiff, supposed to fight back against large companies? One way to ensure that you have the best possible chance at obtaining compensation is to schedule a consultation with a class action lawyer. The personal injury lawyers at Reich & Binstock have extensive experience litigating class action claims on behalf of injured class members. We can evaluate your claim, gather information to support your claim, and help you fight for the compensation you deserve. To schedule a free consultation and establish an attorney-client relationship with us, please call our office at 713-622-7271 today.